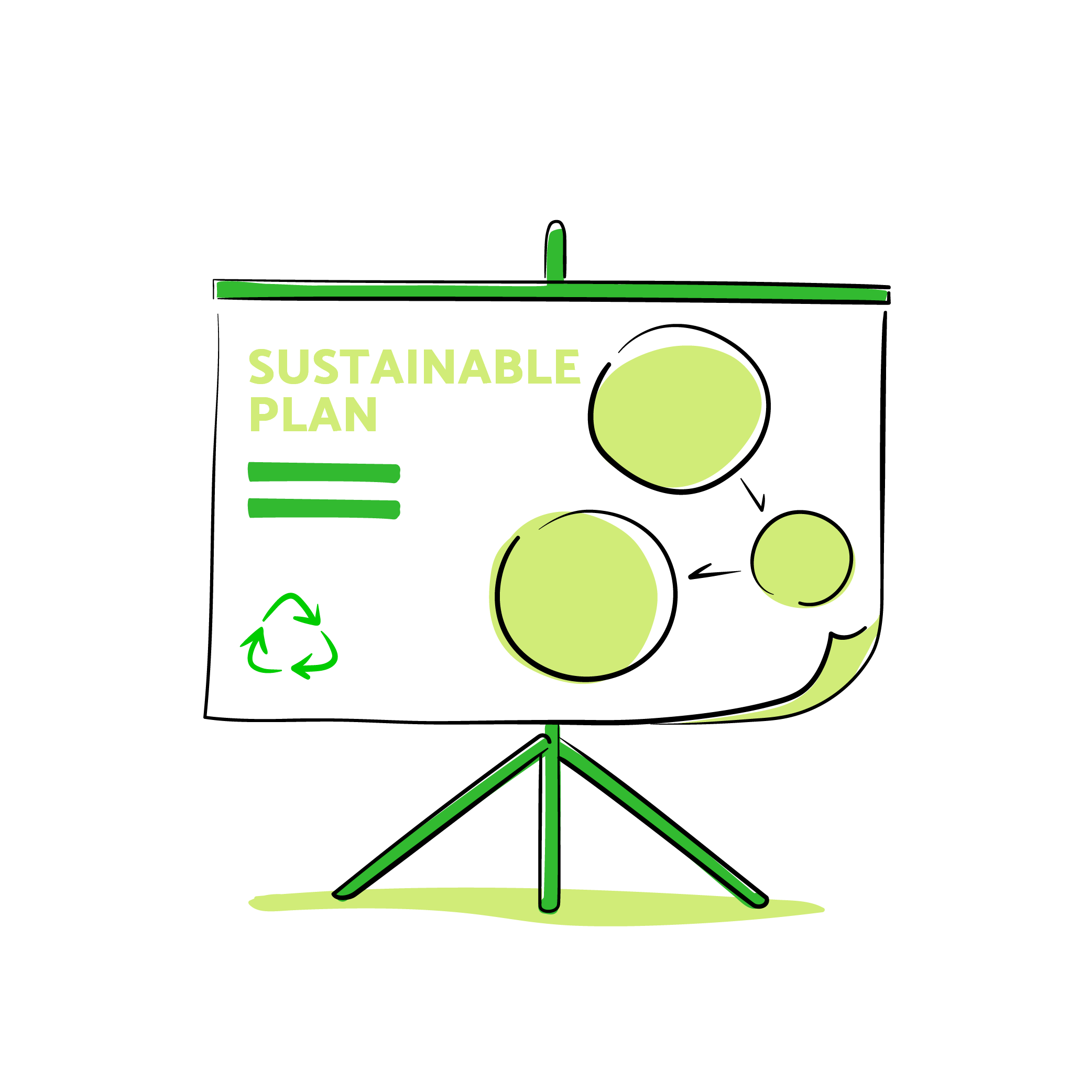 I AM AN EVENT ORGANZIER
This programme will provide the following support:
Having a tailor-made waste reduction plan;
Providing educational and promotional supports;

 

Providing nicely designed recycling facilities;
Coordinating recycling and maximizing resource utilization on-site;
Arranging for trustworthy recycling channels;
Providing feedback and reports; and
Providing on-site environmental education volunteers and information
Objectives:
To build an environmentally responsible Green Event culture
To promote better utilization of resources and reduce waste
WHAT YOU CAN GET
JOIN THE PROGRAMME TO GET THE FOLLOWING SUPPORT FROM THE GREEN EARTH
EDUCATIONAL & PUBLICITY SUPPORT
Providing environmental education information to support organizers in delivering green messages to participants.
Recruiting and coordinating "Green Event Volunteers" to provide on-site support in educating participants about clean recycling.
WASTE REDUCTION & RECYCLING SUPPORT
Providing advice on waste reduction.
Lending recycling bins.
Arranging trustworthy recyclers to collect recyclables from the event venue for proper recycling

.

Providing recycling reports after the event.
WASTE AUDIT
TGE can provide independent waste audits, including waste quantity and analysis on the types of waste collected in the event.
Data will be included in your recycling report and recorded in the Green Event Database anonymously for waste reduction analysis.
The hosting organization is required to ensure that there is a proper place on-site to gather the wastes for conducting waste audit.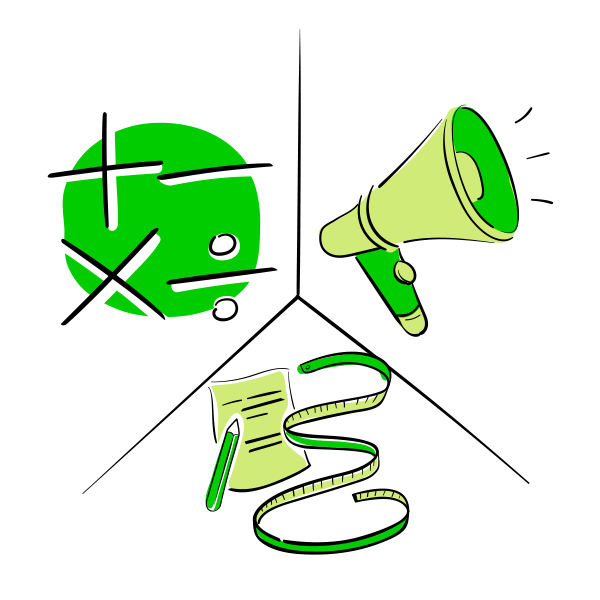 WHAT YOU NEED TO DO
ORGANIZERS ARE EXPECTED TO WORK TOGETHER ON THE FOLLOWING:
Fully support the implementation of recycling measures during the event, inform helpers and participants of the green measures and seek their support.

Reserve space at the event venue for TGE to display the programme's educational panels (Three pull-up banners each 200cm(H) X 80cm(W)) .

Return the completed post-event evaluation form to TGE.

Reserve space at the event site for the waste audit as required.
HOW TO JOIN?
Charity or non-profit event with 300 – 5000 participants (Indoor or outdoor):
Welcome to apply to the Jockey Club "Events Go Green" Programme –
"Waste Reduction Support for Green Events". TGE will provide the above green support for free.
Fee: The programme is funded by the Hong Kong Jockey Club Charities Trust; no fee is required for events organized from now to May 2023.
Application period: 1 to 12 months before the event.
The event must meet the following requirements in order to be qualified:
・Charity or non-profit events*
・A single-day event (If the event lasts more than one day, TGE will consider it based on the availability of manpower and resources.)
・Promise to fully support waste reduction measures
*The applicant must be: 
・Charitable organisations or trusts registered under the Section 88 of the Inland Revenue Ordinance;
・A registered non-profit organisation under the Societies Ordinance; or
・A local school or education institutions
If the charity group is the beneficiary but not the organizer, please attach a supporting letter from the charity group.
For events with over 5000 participants,
you are still welcomed to contact TGE to explore possible collaboration.
Email: [email protected]
Phone: 37088380
HERE WE GO
HOW TO APPLY?
STEP 1

Fill in the online application form.

STEP 2

TGE to screen applications according to the criteria listed above.

STEP 3

TGE to inform successful applicants via email within a month after receiving the application.

STEP 4

Organizers to provide event details and return the signed consent letter.

STEP 5

TGE to provide green suggestions based on the event information, and discuss logistic arrangements with the applicant.

STEP 6

Organizer to inform event staff and participants of the green measures through various communication channels.

STEP 7

On the event day, TGE to arrange recyclers and volunteers, as applicable, for on-site support.

STEP 8

TGE to provide a recycling report with improvement recommendations after the event.
Remarks

If you have any questions about application requirements, please contact us directly.
Recycling Support:

TGE only offers support during daytime. For any special occasion which requires non-daytime arrangements, please specify in the form, and we will consider it based on the availability of our manpower.
Due to limited resources, our vehicle can only go to one recyclable collection point, and the collection point must be accessible by vehicle with available parking space. If the event has more than one recyclable collection point, the organizer should deliver the recyclables to one gathering point for TGE to pick up.
TGE will support events held on HK Island, Kowloon, New Territories and Lantau Island. Due to resource limits, other outlying islands cannot be served.
The programme provides one round trip logistics support for collecting recyclables. If the number of participants or the number of recyclable collection points exceed our capacity, please specify in advance. If the cost goes beyond our budget, the organizer needs to bear the additional cost.

Application Period: Applications may be made 2 to 12 months before the event.
If two qualified applicants have a timetable clash, priority will be given to the earlier applicant.
The number of volunteers allocated to each event depends on the result of our volunteer recruitment. Therefore, earlier applications will give us more time to recruit volunteers.
TGE reserves the right to approve or reject any application.
If the organizer applies for the same annual event repeatedly during the programme period, we will assess whether there is any improvement in the waste reduction of the event before deciding whether to accept the application.
Due to resource limits, we will only accept a maximum of three events from the same organizer within the programme period.
Organizer is required to provide event details to TGE at least four weeks before the event to allow sufficient time for TGE to make arrangements.

Others

Cancellation / Rescheduling

Once the application is confirmed by TGE, if the organizer for any reason cancels or reschedules the event, please inform TGE at least two weeks before the event. Otherwise, future applications will not be considered (except for the bad weather conditions).
A new application must be submitted if the event is rescheduled.
If the event has to be canceled due to bad weather or other sound reasons, please inform TGE as soon as possible.
If typhoon signal No. 8 or above, red or black rainstorm warning signal is issued by the Hong Kong Observatory two hours before the event, or if the weather conditions make it difficult to carry out the collection, recycling support will be cancelled even if the organizer proceeds with the event as scheduled.
If the organizer cancels the event without informing TGE, all relevant costs and HK$5,000 transportation fee have to be paid by the organizer to compensate TGE.
Under normal circumstances, TGE delivers recycling bins and materials to the event venue on the event day before the event starts. If the organizer requires TGE to deliver them on another day in advance, additional transportation fee may be required.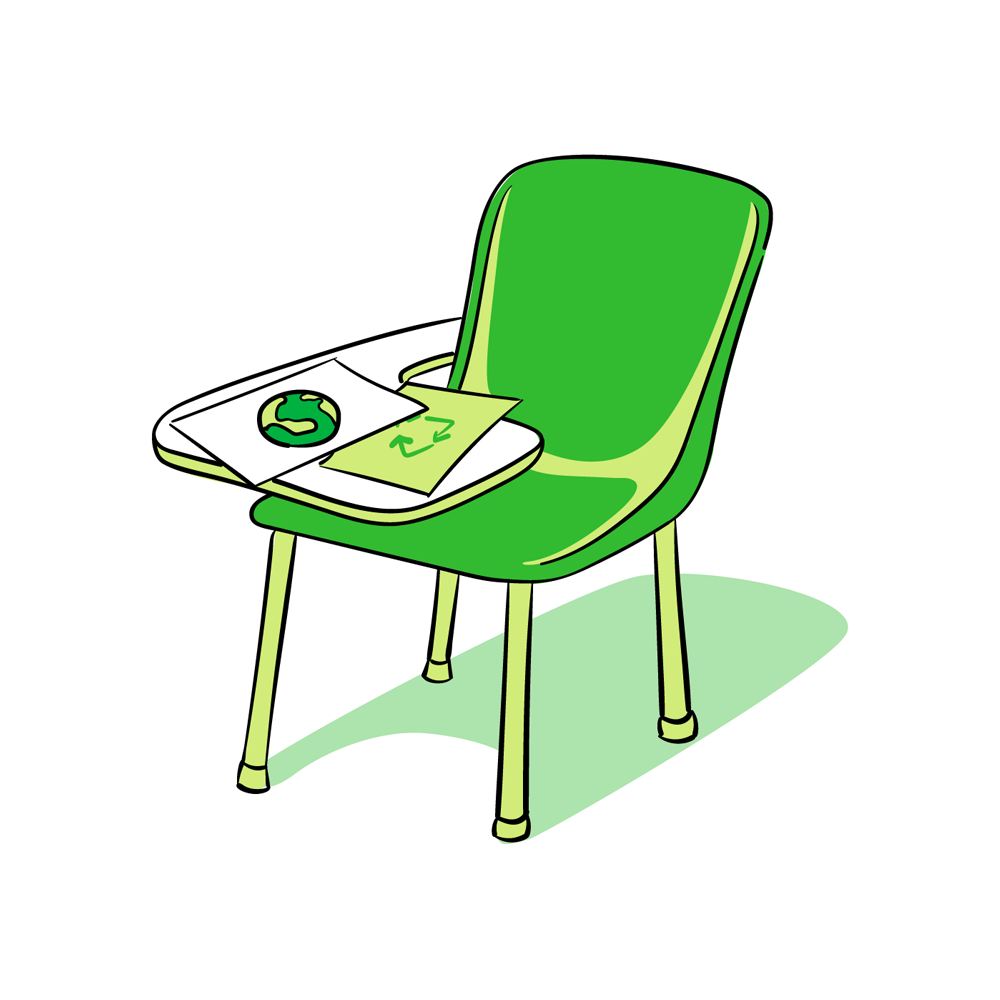 BUILD A GREEN TEAM
I AM FROM A VOLUNTEER TEAM AND WANT TO PROVIDE GREEN TRAINING TO MY TEAMMATES
TRAIN UP YOUR GREEN TEAM
Whatever the scale of an event, the support from volunteers is vital in achieving success in promoting waste reduction.
The Green Earth is providing FREE "Green Event Volunteer Workshops" to volunteer groups. Bookings are welcome.
The following volunteer groups are welcomed to apply: 
Volunteer teams wishing to participate in events
Working group members responsible for organizing events
Green or sustainability team members in your organization
Any volunteer group interested in learning more about Green Event
WHAT WE WILL PROVIDE
GREEN EVENT VOLUNTEER WORKSHOPS INCLUDE THE FOLLOWING CONTENTS:
Practical skills and tips in organizing or supporting a "Green Event".

Potential difficulties and challenges in promoting green measures and
possible solutions.

TGE's sharing of past experience in supporting various events.

Other knowledge and information on environmental protection tailor-made to meet participants' interests and needs.
Fee: Free of Charge
Suggested Number of Participants: 10-40 people
Date and time: Customized
Format: Physical* or virtual (online)
Venue (if physical): Can be provided by applicant or TGE
*The workshop would be conducted online instead in order to comply with the Prohibition on Group Gathering Regulations announced by the HKSAR Government.
WELCOME TO JOIN
BECOME A VOLUNTEER AND APPLY WHAT YOU HAVE LEARNED
Trained volunteers not only can apply the environmental knowledge they have learned to support large-scale events of their organizations, but also become TGE's "Green Event Ambassadors" to participate in future training and events supported by TGE's Green Event endeavors.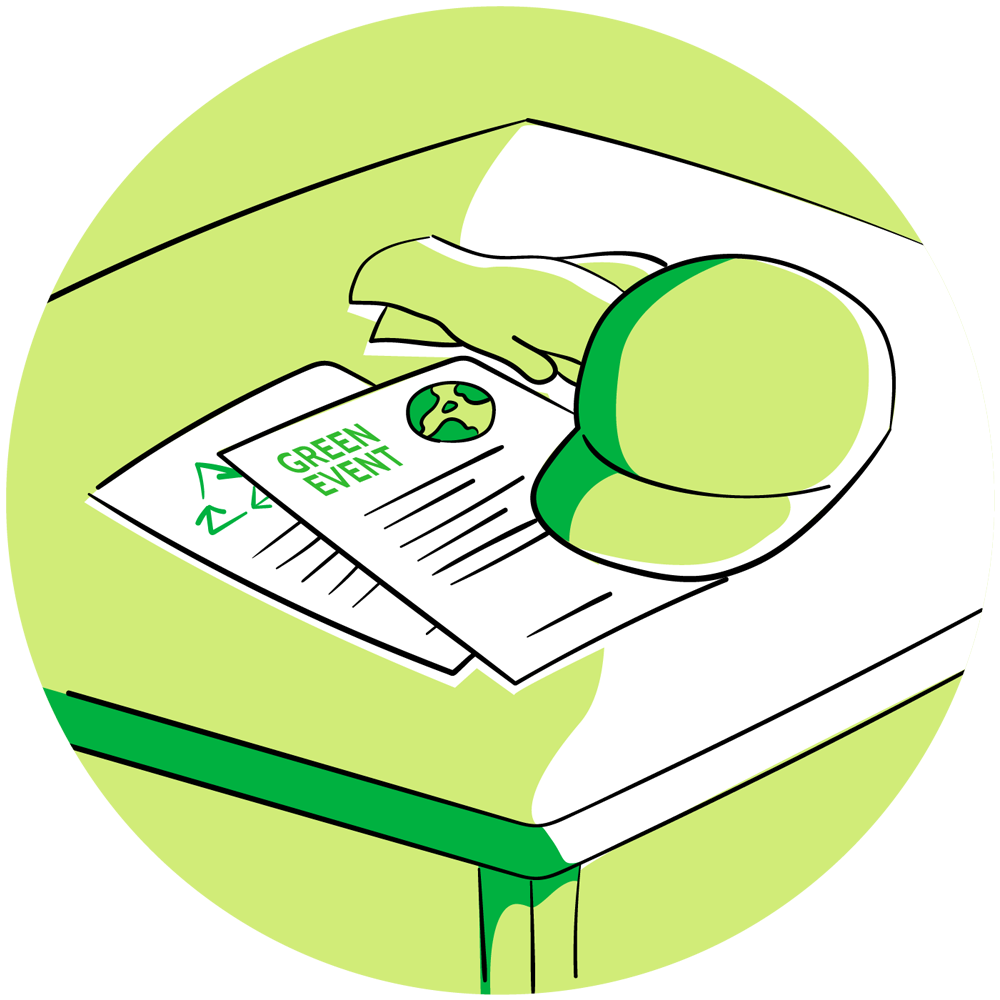 COMMON Q&As
May I request TGE to include other relevant content to suit the work scope of our volunteer team?

Yes. If providing the requested content is within our ability and can enhance the knowledge and ability of your volunteers, we are happy to consider. Please make such suggestions during application.

Is there an age limit for participants of the training workshops?

This training workshop is suitable for volunteers aged 12 or above. Content can be adjusted to suit participants of different ages and backgrounds.

How long is one training workshop?

Generally, 60-90 minutes, and can be adjusted as appropriate.

May we apply for more than one training session?

TGE will only accept two applications from the same organizer during the programme period.

When will I receive a reply after the application?

After receiving your application form, we will give a preliminary reply within seven working days. If you do not receive our reply, please call 37088380 or email [email protected] to contact TGE's staff.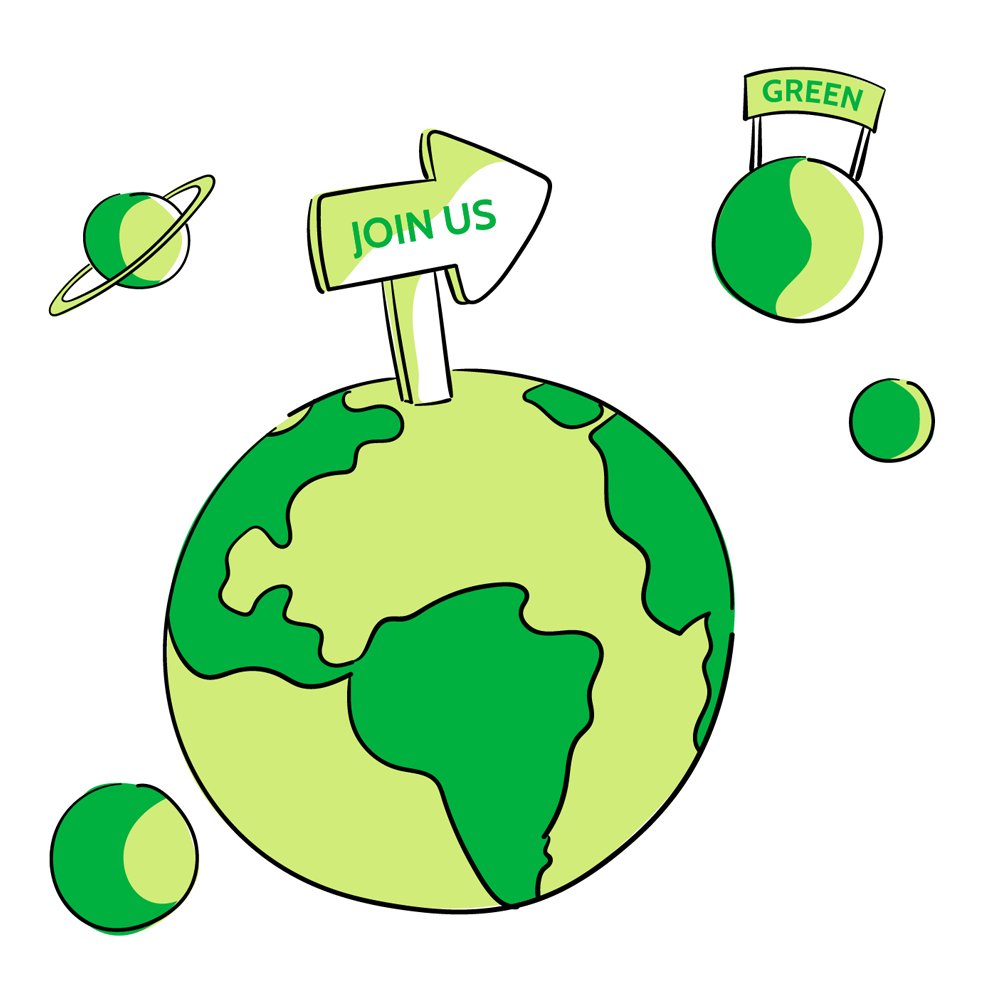 WELCOME TO JOIN
THE "GREEN EVENT AMBASSADORS" PROGRAMME
The Green Earth will provide in-depth training sessions (including talks, workshops, and visits) for passionate volunteers in related to waste reduction and green events. You can support various green event services throughout the programme period and promote Green Event culture with us!
WHAT YOU CAN GET EXPERIENCE FROM
JOINING THE "GREEN EVENT AMBASSADORS"
PROGRAMME:
In the spirit of waste reduction, support the implementation of on-site waste reduction
measures in various large-scale events or competitions.

Provide green education and raise public awareness on-site.

Immerse in the atmosphere of events and cheer for the participants.

Meet new friends who are green and love the Earth.

Receive a series of outdoor and indoor training and enjoy networking activities.
A new round of "Green Event Ambassador" program has begun to accept registrations! Those who are interested in participating in the program, welcome to register as our Green Event Ambassador and attend the "Briefing and Sharing Session" on September 12 to learn more about the details!